March 2nd, 2015

(Our Engagement Photo from 2000. I never had weight problems before and I was always active.)
I have been doing a lot of reflecting lately about my weight loss journey. I help people on a daily basis who are starting to take their first steps in their personal journey and I felt the need to share some old photo's (many of which have never been shown to anyone before) of my own journey!
This is not meant in anyway to "fat shame" or offend anyone who struggles with weight problems. I just want to share where I came from and what I learned along the way. This is where I was at. These are my personal feelings about how I felt about me and my situation.
When I was young I never struggled with weight I was always thin and active in sports/running. As kids started coming along I started to see that change as my energy level and activity decreased. Weight started to slowly creap up on me over the many years of pregnancies.

(After 4 kids the weight started packing on and I struggled losing weight. I was suffering from depression and low self-esteem.)
After baby number 4 I took note of where I was at. 5'3″ and 165 lbs. I wanted to have another baby but didn't want to be 200+ while pregnant, struggling with lower back issues and knee problems which caused me great concern for my small frame.

(This is the first time sharing this picture. I took this picture before starting my weight loss journey. It was a year after I had baby number 4 and people would ask how far along I was on a daily basis. It was a painful reality that I looked like I was still pregnant.)
I decided to lose weight first before getting pregnant. Most people thought I was nuts to do all that work to just get pregnant, but I had a goal and I didn't let anything get in my way. I did the HCG diet and lost over 40 lbs. in 6 weeks. It was the biggest game changer for me. I never thought I could be thin again. It helped me realize that anything was possible.

(This is the first time sharing this picture. I took this picture before starting my weight loss journey. It was a year after I had baby number 4 and people would ask how far along I was on a daily basis. It was a painful reality that I looked like I was still pregnant.)
After I had baby number 5 I started training in the gym hard and changed my lifestyle forever and how I thought about myself and food. It wasn't easy and I learned a lot about myself and what drove me to food as a crutch in dealing with my emotions. I was able to face my demons and change my habits.
(In March 2013 I competed in my first Physique Competition. It was a great accomplishment and something that I never thought would happen a few years earlier. Anything is possible.)
I love what I'm doing now. I feel happy with my life and the direction that me and my family are headed. I don't think of myself as a role model but I love helping people. If this in some way helps or inspires someone to better themselves then I am happy to share my story.
(After 5 kids and a long journey of ups and downs I can say that I have learned a lot about myself and faced my demons. Food no longer control's me and I finally feel that I am in the driver seat. I control where my life takes me and how I feel while I am getting there.)
Here's to tomorrow. Good luck with your own personal journey's, wherever they may lead you!
I would love to hear from you. Your stories, comments, questions. Post a comment, email me or IM. smile emoticon
thinagain@hcgrenew.com
July 18th, 2014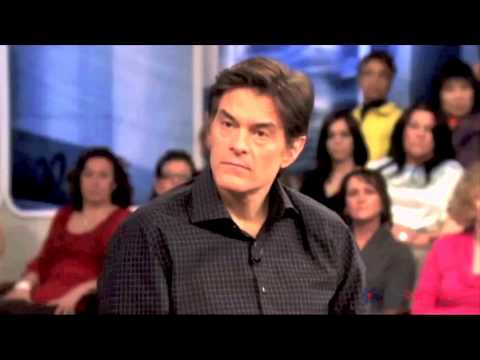 Cardiac Surgeon and Medical Talk Show Host, Dr. Oz, recently featured the HCG Diet on his syndicated television show. With testimonials from real life stories and insight from fellow physicians, many of the questions about the validity of the HCG Diet were addressed.
The biggest concern posed by Dr. Oz was the part of the regime that limits the dieter to only 500 calories per day while taking HCG. Specialists explained that while taking in only 500 calories a day, your body receives the remainder of energy and calories needed from the excess fat stores within your body.
For overweight individuals, the ratio of fat stores in the body to energy used is vastly disproportionate. By taking the HCG liquid, 10 tasteless drops at a time,3 times a day, your energy levels increase; which in turn, burns those excess fat stores and brings the ratio of fat and energy to a more even level. It's a science that brings you to a healthy level of living.
Obesity creates many significant health problems:
Diabetes, Hypertension, Cardiovascular disease, Stroke, Pulmonary disease, Reproductive disorders, Osteoarthritis, Sleep Apnea, and Cancer.
The epidemic of obesity is growing at an alarming rate. Statistics reveal that heart disease and stroke, two ailments often directly related to obesity, are the principal causes of death and disability among people in the United States.
Over the last 25 years, obesity rates have been climbing steadily. According to a recent National Health and Nutrition Examination Survey, 33% of men and 35% of women are obese. Even among children and adolescents, 16% were found to be obese.
Obesity should not be ignored or accepted as the norm. It's a grave danger to your health. Fortunately, it's never too late to take that first step in taking control of your health. Contact us today for more information.
February 18th, 2014
Megan S. from Clayton, Georgia…
"A few years ago I started to research the benefits and weight loss effects of HCG. I rested upon hcgrenew.com. I started the diet full force(a 6 week round) and dropped right at 60 pounds…. After a 6 week break I did a 3 week round and lost another 30. After those two rounds I figured out how to maintain my weight and lose more weight, by clean eating and exercising. If I can do it anybody can. Get your mind to the right place and dedicate yourself and you will be surprised what you can accomplish…. My top weight shown in left picture is between 345 and 350. Right picture is 187 with 23 pounds to go!!! "
The Biggest Loser has long since been recognized for its motivational properties. But as many are finding out, with the newest winner of the Biggest Loser, there is a price to playing a game and healthy weight loss is not one of them. We teach our clients to change lifestyle while living in the normal conditions of their everyday lives. We have been successful in helping thousands of our clients achieve success! We love when our customers share their weight loss journey and feel that these real results from people not hiding on a weight loss farm are more motivating than any other. We invite to read about Megan and decide that you too can achieve success! Let us help you get started on that journey.
Visit us at www.hcgrenew.com
Use Promotion code "thinagain" for 25% off your entire order.
January 24th, 2014
Ask about our new Athletic Cleanse. We have formulated a program for athletes who want to lose up to 15 lbs safely and effectively. Our 10 day cleanse will allow you to lose weight without the risk of losing the muscle and the strength that you have worked so hard to gain.
Call our customer service number for details.
855-HCG-Renew (855-424-7363)
Not available online.
Free shipping available.
December 2nd, 2013
This amazing new substance is derived from unroasted green-coffee beans. The extract contains numerous poly-phenolic compounds such as chlorogenic-acid. These compounds have been discovered to possess powerful antioxidant properties. Unroasted coffee beans are a much better source of antioxidants than roasted coffee beans.
Once the coffee beans have been roasted, the amount of chlorogenic-acid is significantly reduced and therefore does not produce the same health benefits. Green-coffee bean also appears to have other health benefits besides fighting against free radicals in the body. It decreases blood glucose levels, protects against the build up of visceral fat, increases weight-loss, and helps lower blood pressure. It also improves vasoreactivity, which is the contraction of blood vessels.
The Study: Sixteen overweight young adults were given a 1,050 milligram dose of green-coffee bean extract for six weeks, then a two-week break, then a daily 700 milligram dose for six weeks, then another break, and then a placebo. For some of them, the order was different. The results bowled the researchers over.
Without altering their calorie intake, over the full 22 weeks, the volunteers lost an average of 17.5 pounds, reducing their total body weight by 10.5 percent and their average body fat by 16 percent. And as the amount of extract they consumed increased, so did the amount of fat and weight they shed. Six of the initially overweight 16 test subjects, almost 40 percent of the group, actually wound up with BMIs in the "healthy" category.
It was also observed that the lower 700 milligram dosage continued to generate weight-loss, while the placebo pills did not produce any weight-loss.
Other research studies for green-coffee bean extract were conducted on mice. The study showed that green-coffee bean extract was able to suppress weight gain in both visceral fat and overall body weight.
Visceral fat is the fat that builds up around the abdomen and surrounds the liver, heart, kidneys, and pancreas. High amounts of visceral fat has been known to increase the risk of diabetes, metabolic disturbances, cardiovascular disease, and even some types of cancers. Researchers believe that it is the combined effects of the chlorogenic acid, polyphenolic compounds, and caffeine in the coffee beans that work together to fight off toxins in the body and suppress weight gain.
African-mango is a great fruit that can help curb hunger by increasing the sensitivity to leptin in the body. Leptin is a hormone that sends a signal to the brain that the stomach is full, therefore reducing hunger and controlling food intake.
It is commonly observed that overweight and obese people have a weight-induced disorder that causes the brain to ignore leptin signals. African-mango will improve leptin sensitivity so that the brain will once again become receptive to leptin signals.
Kelp and grapefruit have been added to provide a rich source of vitamins and minerals that support the healthy functioning of the entire body, including the thyroid and nervous system. It also helps to maintain a healthy urinary tract, boosts metabolism, and reduce the chances of weight gain.
Green tea extract is used to treat many ailments such as depression, high blood pressure, high cholesterol, headaches, toxicity overload, and low energy levels. It also helps reduce the risk of heart disease and promote brain health.
Acai-berries and Resveratrol are a great source of antioxidants. Antioxidants will help neutralize free radicals in the body that can cause damage to healthy cells. Damage to cells can lead to developing rapid signs of aging, illnesses, and even diseases such as cardiovascular disease and cancer.
Apple cider vinegar has been used in many medicinal practices, but it is becoming better known for its ability to improve the health of the digestive system. It helps with bowel movements to make digestion and waste elimination less stressful on the body.
With all of these amazing ingredients, most people have found that they do not need to do any starvation diets or military-style workout routines.
It does not contain any fillers or harmful additives. And unlike a traditional cup of coffee that causes "jitters" and nervousness, there are no known side effects that have been associated with the use of Green Coffee Pure. You can try a bottle today with a full 60 day risk-free guarantee so that you can experience the dramatic results for yourself.
September 25th, 2013
Renew HCG Starter Pack Includes: Regular Price $127.94, Available now for $99
2oz Renew HCG Drops- For more information click here
Pure Super Green Coffee Bean- For more information click here
If you're not sure what you need to get started on your HCG diet. This starter pack is the best place to begin! All three of these products will normally cost you $127.94. Not only do you get a 2oz bottle of our special formula of HCG drops but for an additional $10 you also get the Raspberry Ketone and Pure Super Green Coffee Bean. Both of these products when combined with the HCG diet help you lose more weight throughout your cycle and decrease hunger. They also help balance hormones with will help you maintain your weight loss which makes it a great asset.
Amino Matrix Starter Pack Includes: Regular Price $97.94, Available now for $69
2oz Amino Matrix Drops(Our hormone free formula with hunger control)- For more information click here
Pure Super Green Coffee Bean- For more information click here
So you want the Amino Matrix diet but you don't know where to start. This starter pack is the best place to begin! All three of these products will normally cost you $97.94. But you can save when you buy our Amino Matrix Starter Kit. Not only do you get a 2oz bottle of our hormone free Amino Matrix drops but for an additional $10 you also get the Raspberry Ketone and Pure Super Green Coffee Bean. When you combined these products with the Amino Matrix diet, they help you lose more weight throughout your cycle and decrease hunger. They also help balance hormones and will help you maintain your weight loss which makes it a great asset.
Booster Pack Includes: Regular price $199.93, Available now for $159
2oz Renew HCG Drops- For more information click here
2oz Amino Matrix Drops- For more information click here
Pure Super Green Coffee Bean- For more information click here
B12 Sublingual Spray (sugar free and HCG approved)
Now introducing our new Booster Pack. HCG Renew has revolutionized the HCG diet to increase and optimize weight loss. Now you can receive the same medical grade or prescription potency of HCG by using our Booster Pack. This is the ultimate weight loss tool. We provide everything you need to help you reach your weight loss goal and achieve the maximum weight loss daily. By taking the Renew HCG drops and the Amino Matrix drops together you decrease overall hunger and are increasing your HCG potency to levels that are equal to the medical grade of HCG. Most pay up to $1000 for medical grade or prescription HCG, so they are very costly. Using our booster pack you can get the same results for a fraction of the cost. We also include the Raspberry Ketone and the Pure Super Green Coffee Bean which helps balance hormones, control hunger and help you maintain the weight loss after you have completed the program.
Use Instructions:
Take Renew HCG (as directed) 10 drops 3 times a day. You will also be taking the Amino Matrix drops (as directed) 10 drops 3 times a day but you do not want to take them at the same time as the HCG drops. You do not to take the drops with meals. Make sure that you take drops more than 15 minutes before or after eating or drinking. You do not need to refrigerate the drops, just keep them at room temperature or colder. Along with taking the drops you will also be taking the Raspberry Ketone and Super Pure Green Coffee Bean Extract (as directed).
April 3rd, 2013
First, just a little about me…
I have been married for 13 years I married my High School sweet heart. We wanted a larger family and so when it came time we had 5 kids about 2 years apart. It was wonderful. Unfortunetly, for my body it was not as wonderful. I gained a lot of weight which really gave me a bad selfesteem. There are people that naturally are thin without much effort. That is not me, sad to say!
When I did the HCG diet and lost 40 lbs, I decided to change my lifestyle because it wasn't getting me where I wanted to be. I was also very motivated to help others complete the HCG diet successfuly and reach their goals as well. It has been so fulfilling helping others and seeing them succeed.
After I lost weight I worked hard at the gym and with my eating habits to help me achieve my overall goal to compete in Physique competitions. I am not perfect and have had LOTS of hiccups and moments of weakness. That is to be human! I don't relate with the 100% all the time attitude. It sounds nice from a motivational perspective but, it is impossible to be 100% at everything all the time. You never learn from your mistakes if you never make any. If your struggling your not alone and I can relate.
There is a sense of inner fulfillment when you decide not to let your weaknesses beat you. Life is about overcoming. It is the only way to feel true achievement and happiness. When things come to easy to you it is easy to take them for granted.
After training for 2 years I was finally able to acheive my first goal which was to step on stage at a NPC Physique Competition. My first competition was March 23rd in Fargo, ND. In that competion I competed in the Jr. Masters Physique class which I took 1st place and in the Open Physique class I took 1st place. I also won the overall. My second competition was in Las Vegas, NV. I competed in the Physique A class (short LOL!) and I took 2nd place. I was very happy with my placings at both competitions. It has been a great experience and has only motivated me more to go further with my goals.
I often have the oportunity to talk to other members at the gym I attend who are starting their weight loss journey and I love to share all my experiences and offer hope.
I hope that you decide today to take on something difficult or challenging whatever that might be.
Kayla Williams
HCG Diet Coach and Personal Trainer
February 26th, 2013
Click here to see what Dr. Oz has to say about Raspberry Ketone.
October 15th, 2012
Growing up I was very active.  I was a part of a dance company here in Wilmington and danced in recital shows across the country. Tap, ballet, jazz you name it.  It kept me in in pretty good shape until out of nowhere I started gaining weight "Big Time".
I had bad eating habits.  I'd eat in bed while I did my homework, watched tv, talked on the phone you name it.  McDonalds was my second home and I loved cheese sandwiches.  Next thing I knew I was 19 years old 5'4'' weighing 253 pounds.  I was uncomfortable, and ashamed as my friends were so fit and trim.  I looked out of place and it made me so sad. Everybody said I had such a pretty face but the weight made me so unattractive.
Then I tried to lose weight on my own by dieting, using diet pills and exercising, but nothing stuck.  I was spiraling down into depression.
A friend of my mother got the lap band surgery and she lost a lot of weight quick.  I thought that would be my way out of fat girl misery.  So at 19 I got the lap band surgery.  Though my mother didn't not want me to get the gastric bypass because I was too young and it was dangerous and I needed to have strict discipline in my eating habits.  After I had an emotional breakdown about my weight, she let me go through with it.
On the day of my surgery I weighed 253 and in two years I lost only 20 pounds.  I experienced a complication with the band.  I could not eat at all and was in terrible pain.   I was rushed to the hospital one day and had emergency surgery to adjust the band.
While hospitalized I lost a few pounds but within 2 years after surgery, I had gained all the weight I lost plus!
I tried to lose weight but the band was not working for me.  Unfortunately, in August of 2009 my mother's health insurance company had dropped me and I could not afford to or could find an insurance provider to cover me.  I was stuck with the lap band and experienced another attack and further complications with the band yet I could not see a Dr.  Being sick in pain and depressed was a constant state of mind for me for several months.  Until in June 2010 I was able to acquire health insurance and I was able to get my second surgery to have the lap band removed permanently!
Now I was on my own in my weight loss quest (not that I had much success before).  So I had heard about Gastric bypass surgery.  I saw how people two three times my size lose weight and how it was much safer and with better results than the lap band.  But unfortunately for me I was unable to get any new bariatric surgery because I was allowed one bariatric per lifetime (lap band is counted as one).
I was very depressed and confused and struggled with the fact that I would never lost weight and be happy.  In august 2010 my mother got the gastric bypass which made me upset and extremely jealous I felt like it was not fair.
By the year 2011 I was 263 pounds my heaviest ever and I didn't care about life any more all I wanted to do was eat and drink. My mom had lost over 100 pounds, and I felt like she betrayed me. I didn't want to live anymore.
In October of 2011 I met a great guy who lose over 60 pound by himself and said he would help me lose the weight and get fit. We worked out about 3 to 4 times a week and the motivation was there but the weight wasn't coming off fast enough for me and my eating habits still didn't change.
In December of 2011 I promised myself that I would lose weight my by 25 birthday, I had had enough! I wanted. With exercising and good eating habits would help me to lose 80 pounds and it give me the emotional boost I needed to strive for more.
So, I did research on diets and stumbled on the HCG diet on YouTube I was amazed by everyone's transformations. I was feeling good about myself for the first time in a long time and made the decision to take it to the next level so I decided to try the HCG diet.
January 13, 2012 was my first round of the diet I did it for 40 days and lost 36 pound. It was very hard and overwhelming but I was succeeding.  The more I lost, the more I wanted to lose.  I was experiencing unbelievable results.
What I've done for myself was not without a lot of determination and hard work.  It seemed to me others so easily could lose weight but I had to struggle.  I had to change my way of thinking about food.  Though my family and friends would give me advice on what to eat, when and the benefits of exercise, I had to come to grips with the truth that I had to change my mind and go for it.  I stopped making excuses and made my own meals at home. (I'm sure McDonald's misses me).  I had to not wait for friends to come join me at the gym; I had to push myself to go by myself from time to time.  I surrounded myself with people who push me and sometimes held my hand to get me through it all.
My goal the one I had set to reach by my 25 birthday, I made it!!   I had lost 60 pounds.  I went from 253 to 193.  I was so proud of myself and cried tears of joy because I promised myself I would be under 200 pounds by my 25 birthday.
I continued the diet 3 more times and all together lost 70 pounds 250 to 183 and now I my goal to hit 160. I can't wait until I can start my round 5.  I know I'm going to have to step up my game.  Some junk food has crept into my diet.  But I am still determined, single minded to lose another 15 – 20 pounds.
My journey so far has been full of tears, smiles and uncertainty and joy but I know this is only the beginning.  Everything is not for everybody, but once I realized this is the only me I got, I was determined to be the best me inside and out.  This journey has showed me that I can be my own worst enemy, but more important I am my best friend I'm resilient, steadfast and I can do anything!
September 25th, 2012
Normally, it's present in the body at higher levels in the morning, and at its lowest at night. Although stress isn't the only reason that cortisol is secreted into the bloodstream, it has been termed "the stress hormone" because it's also secreted in higher levels during the body's 'fight or flight' response to stress, and is responsible for several stress-related changes in the body. Small increases of cortisol have some positive effects:
A quick burst of energy for survival reasons
Heightened memory functions
A burst of increased immunity
Lower sensitivity to pain
Helps maintain homeostasis in the body
While cortisol is an important and helpful part of the body's response to stress, it's important that the body's relaxation response to be activated so the body's functions can return to normal following a stressful event. Unfortunately, in our current high-stress culture, the body's stress response is activated so often that the body doesn't always have a chance to return to normal, resulting in a state of chronic stress.
Higher and more prolonged levels of cortisol in the bloodstream (like those associated with chronic stress) have been shown to have negative effects, such as:
Impaired cognitive performance
Suppressed thyroid function
Blood sugar imbalances such as hyperglycemia
Decreased bone density
Decrease in muscle tissue
Higher blood pressure
Lowered immunity and inflammatory responses in the body, slowed wound healing, and other health consequences
Increased abdominal fat, which is associated with a greater amount of health problems than fat deposited in other areas of the body. Some of the health problems associated with increased stomach fat are heart attacks, strokes, the development of metabolic syndrome, higher levels of "bad" cholesterol (LDL) and lower levels of "good" cholesterol (HDL), which can lead to other health problems!